SADLY DUE TO OUR EXTENSIVE BACKLOG OF CLOCK REPAIRS WE ARE NOT CURRENTLY ACCEPTING ANY NEW VINTAGE CLOCKS FOR REPAIRS.
WE ARE ACCEPTING MODERN MECHANICAL CLOCKS, BATTERY OPERATED CLOCKS, AND CUCKOO CLOCKS AND HAVE LITTLE TO NO BACKLOG ON THESE REPAIRS.
Routine maintenance is essential for your clock to function properly. Ten to twenty years of continuous running without cleaning and oiling is likely to stop your clock and create additional problems.
Most clocks that are brought in for an estimate require bushings (to restore worn holes), lathe work (to make the pivots smooth again), new gears (cut from the appropriate metals), and mainsprings, as well as the appropriate cleaning, oiling, regulating, and testing. We will let you know exactly what the charges will be before we begin work.

A clock repair estimate is $25, which allows our clockmakers to determine an appropriate estimate for your timepiece. If you choose to proceed with the recommended service, the estimate fee is applied toward the repair. Prior to any service, we require a deposit of approximately 40% of the estimated repair cost.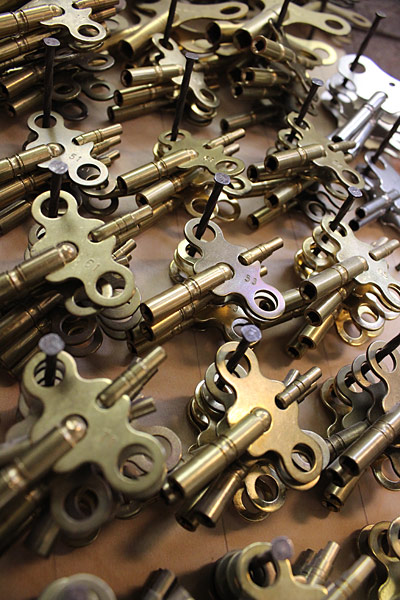 If the repair is minor, the clockmakers may occasionally rectify the problem without an estimate, and you will be contacted once the clock has completed its timing and regulating process.
Large Clock Service
In order to service the larger members of the clock family, we do offer home visits. House calls (only provided within a 20 mile radius of Portland) cost $150. With a house call, you will receive approximately one hour with the clockmaker, who during this time will either provide you with a thorough diagnosis of the issues or may even be able to fix your clock, depending on the issue.
Upon completion of the diagnosis you will be given a detailed estimate, and if approved the the mechanism of your clock will be transported to our workshop. Once the appropriate repairs are completed, we will contact you to schedule a return visit to reassemble your timepiece.
Clock Styles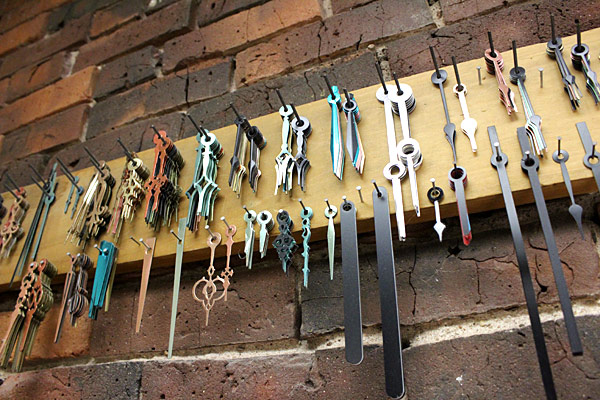 We repair all sizes and styles of clocks, including:
Grandfather clocks
Cuckoo clocks
Ship's bell clocks
Gingerbread clocks
Striking clocks
Wall clocks
---
All of our work is guaranteed.
---